We consider ourselves very lucky here at Bay Attic.

Bay Attic is an online gallery shop owned and run by Elaine and David. We started out (in an attic) on the West Coast of Scotland, then moved to a more central location between Glasgow and Edinburgh in 2016.
From Cumbernauld we can now over-see the making and supplying of orders from many of our suppliers and artists first hand. It means it gives us the ability to supply items "On-Demand". So if you wonder why things take a little longer than your regular 'off the shelf' products, it's because they are made to order.
The past few years have been challenging for everyone whether running a small business or not but, we pride ourselves in investing as much time and effort in supplying you with a quality product as our artists have in creating their art. Our aim is to make sure that every customer who buys from us loves their purchase as much as we have in finding the talented person who made it.

Who We Are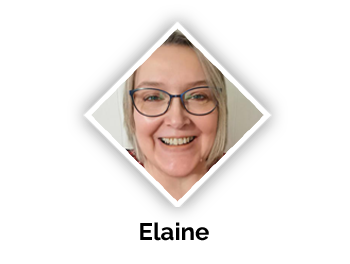 I'm usually the one who emails, is on the phone and keeps you updated about your order. I also work with an art publisher, keep in touch with our suppliers, write articles for our social media and source many of the products on the website - David will tell you I drink too much coffee!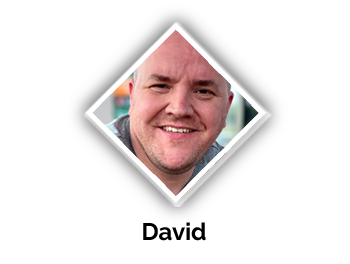 I'm your go-to guy on the technical and printing side of things - I drink tea, designs stuff, work with an art publisher and am an avid fish-keeper, car enthusiast and movie buff. We have over 30 years of experience in the digital print industry. In fact, Elaine and I met in a print shop!
If you're looking for giclée art, posters, mugs, small digital mounted prints, calendars, art greeting cards and gifts you've come to the right place!
It's not all about us though, as we wouldn't get far without you, our customers. We make sure that we select our quality giclée art prints, digital prints, cards and gifts with you in mind.
See what our customers have to say on our testimonials page.